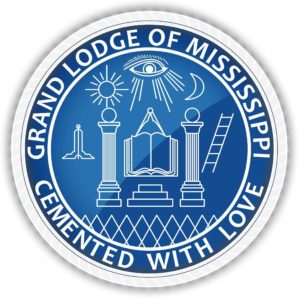 Brethren,
While the office of the Grand Secretary has sent out notifications to lodges and brethren across the state, many are eager to see information related to the 200th Annual Grand Lodge Communication posted here, on the website.
Here is what you need to know:
You can read the Grand Master's Letter HERE.

Dates are Thur-Sat, March 8th, 9th, and 10th, 2018.
Location is the Hilton Jackson.
Please see the letter for hotel registration information, and many other important items.
Proposed law changes are NOT public, but are available through your lodge secretary.

Per §5-1.1 of the bylaws, an apron will be required attire for all Freemasons in attendance. If a member holds a current office, they are also to wear the jewel of that office.

Members are encouraged to wear an apron from their lodge, including the apron for their elected or appointed position.
A limited number of paper aprons will be available at-the-door, if needed.
Should you wish to purchase an apron, recommended vendors can be found HERE.

EDUCATION, EDUCATION, EDUCATION! Read about it HERE.

TWO Education Course: Leadership 101 and Masonry 101.
LIMITED SPACE! One man per lodge, per course. $25 per course.
Should you have any additional questions, please contact the Grand Secretary's Office.