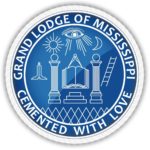 The Education Committee of the Grand Lodge of Mississippi, F. & A. M. has produced and published multiple educational and informational products for members and the public over the years, primarily in print. Now, not only is previous educational material being updated and published in an easy-to-access PDF format, but new material is being published as well!
Members are free to share these documents with friends and family, as well as to use them for personal study or Lodge Education discussions.
Here are some of the current offerings (Click on the Headers to download or print the PDF):
Lodge Education Guides – Volume 1
A collection of 12 educational topics suitable for discussion within the lodge. This document alone can guide your Lodge Education efforts at your Stated Communications for an entire calendar year! What do the colors in Freemasonry mean? What was the Tun Tavern? What is Lodge Etiquette? These guides help you lead your lodge through a discussion of these items, and more! Be sure to review the "How to use the Lodge Discussion Guides" segment included in this document.
Updated and revamped – the Lodge Officer's Guidebook provides information to the up-and-coming Lodge Officer, as well as serving as a great reference guide to current Officers.
What You Can Discuss About Masonry With A Non-Mason
The title says it all! If you ever wondered how much of Freemasonry really is a secret, then this is the publication for you!
This tri-fold publication is a great publication for the general public, or a potential petitioner for the degrees. Hand it out to a friend, put it out on a table at your next fundraiser, or use it to brush up so you can answer the questions someone might ask you! (Click here for help with double-sided printing)
This document discusses what Freemasonry is by discussing where it came from, what ideals it holds, and what actions it performs.
This document discusses what it means to a member to have his Masonic Membership Card.
This document discusses what association Freemasonry has with the various world religions.
This tri-fold publication speaks to many of the typical topics people think about when they wonder what Freemasonry is all about, and what secrets we hold. (Click here for help with double-sided printing)