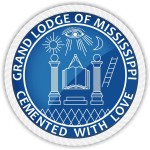 Grand Lodge Reservation Information
For those who wish to attend, please make your reservations NOW via TELEPHONE by calling toll free the HILTON, JACKSON 1-888-263-0524 or 601-957-2800, The group code for the reservations is "GLM" or state the name of the group "Grand Lodge of MS" to insure you get the special room rate of $81.00 plus taxes per night, for single and double occupancy. Please note that the absolute final date for making your hotel reservation at the Hilton is Wednesday, February 18, 2015. Rooms will not be available at the special rate after February 18, 2015. SO DON'T DELAY CALL NOW FOR YOUR RESERVATION!!!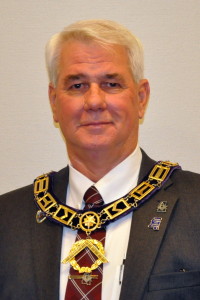 Grand Master's Banquet
Our Grand Master cordially invites all Masons and their wives to attend the Grand Master's Banquet on Thursday, March 12, 2015, at the Hilton in Jackson, beginning at 7:00 P.M. Sunday Dress (men-coat & tie) requested. Tickets are required and can be purchased in advance directly from the Grand Lodge Office. NOTE: Please order and pay for your Banquet tickets in advance from the Grand Lodge Office and you can pick them up at the Grand Lodge Communication in Jackson.Please note the deadline to purchase tickets is Friday, February 27, 2015.