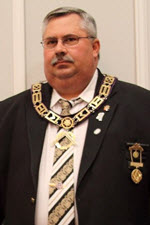 Brethren, MWGM Eddie Rhodes has extended the deadline for nominations for WM and Mason of the year until February 16, 2017.
Brethren, these two awards are among the highest honors that Mississippi Masonry can award. Look to your Brothers. Among them are many good men, Masons who have labored long and hard in the quarries asking nothing in return.
Think of these good men that we emulate and consider which of them might be considered for these honors.
Let us give our Grand Master the assistance he requests, and help him honor our deserving Brothers. Send your nominations to the Grand Secretary as soon as possible.
Take due notice thereof and govern yourselves accordingly.