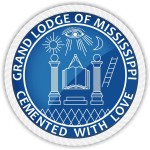 From the Grand Secretary:
The Grand Lodge of Mississippi as received an official request from the Grand Lodge of Louisiana requesting assistance in the form of physical labor to assist with the recovery from the recent flooding. The details are:
Contact: Carle Jackson, 225-938-3552 or Acacia Shrine Center, 225-923-3124, or Chuck Coburn (Asst. Raban), 985-974-2961
Please call before you leave home and again when you arrive in Baton Rouge.
If you will be staying for several days, we are housing volunteers at the Acacia Shrine Center. Bring a cot if possible. Linens, blankets & towels are available.
All volunteers will be registered and dispatched from Acacia.
What to bring with you:
Boots: You will be working in debris from a major disaster.
Goggles, gloves and hard hat, if you have them.
Masks & other equipment will be available at the Shrine Center. If you do not have the items on the list, we will supply what we can with the exception of boots.
Make sure your tetanus shot is current (within last five years). You should also have a vaccination for Hepatitis C if you are going to work in the debris areas where water systems are compromised. If you have not had these inoculations, arrangements can be made.